Free Download Nik Collection 3 - Set of eight powerful photo editing plugins for Adobe Photoshop, Lightroom and DxO PhotoLab
Overview of Nik Collection 3:
Nik Collection 3 by DxO is a suite of eight powerful photo-editing plug-ins for Adobe Photoshop, Lightroom and DxO PhotoLab, that helps photographers take their images to the next level. Together the plug-ins allow a wide range of effects to be applied quickly and easily to images, such as great black & white conversions, attractive colour adjustments and creative treatments, and new in this version, comprehensive geometric corrections. A new non-destructive mode allows you to export images as TIFF files and tweak your edits, while keeping your original images safe and your adjustments reversible.
Get access to more than 200 stunning creative effects with a click of a mouse. Nik Collection 3 By DxO includes brilliantly creative plugins like Color Efex Pro, for injecting color and atmosphere into your photos. Presets will help you craft classic black-and-white shots using the superb Silver Efex Pro plugin. Nik Collection presets have been developed by award-winning photographers to bring a unique style to your photography. Combine presets and open up a million inspired possibilities that will take your photos to the next creative level.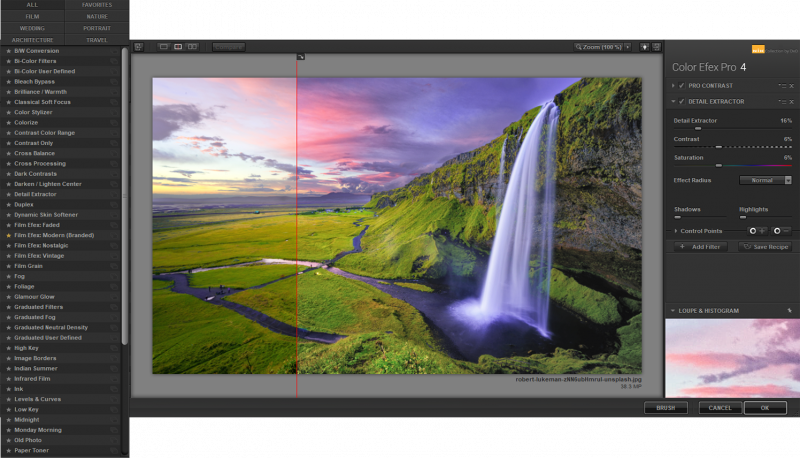 Key Details of Nik Collection 3 by DxO
More than 200 presets
Unlock creativity from inside adobe photoshop
Non-destructive workflow for adobe lightroom users
Geometric corrections
Miniature effect
U point – designed for precision
Color efex pro – your launchpad to creativity
Black & white photography
Maximum creativity from a bygone age
Get high dynamic range in a click
Get yourself a sharper image.
System Requirements:
Intel Core® 2 or AMD Athlon™ 64 X2 or higher (Intel Core® i5 or higher recommended)
4 GB of RAM (8 GB recommended)
4 GB or more of available hard-disk space
Microsoft® Windows® 8.1 (64 bits), or Microsoft® Windows® 10 (64 bits and still supported by Microsoft®)
Microsoft Surface are not supported
Adobe Photoshop CS5 (64 bits) through CC 2020
Adobe Photoshop Elements 13 (64 bits) through 2020 (apart from HDR Efex Pro 2, which is not compatible with Photoshop Elements)
Adobe Photoshop Lightroom 3 through Classic CC 2020.