Free Download ImageMagick 7 - Create, edit, compose, and convert bitmap images. Resize an image, crop it, change its shades and colors, add captions
Overview of ImageMagick 7:
ImageMagick is a command-line image processing software to create, edit, compose, or convert bitmap images. It can read and write images in a variety of formats (over 100) including DPX, EXR, GIF, JPEG, JPEG-2000, PDF, PhotoCD, PNG, Postscript, SVG, and TIFF. You can also use ImageMagick to resize, flip, mirror, rotate, distort, shear and transform images, adjust image colors, apply various special effects, or draw text, lines, polygons, ellipses and Bezier curves.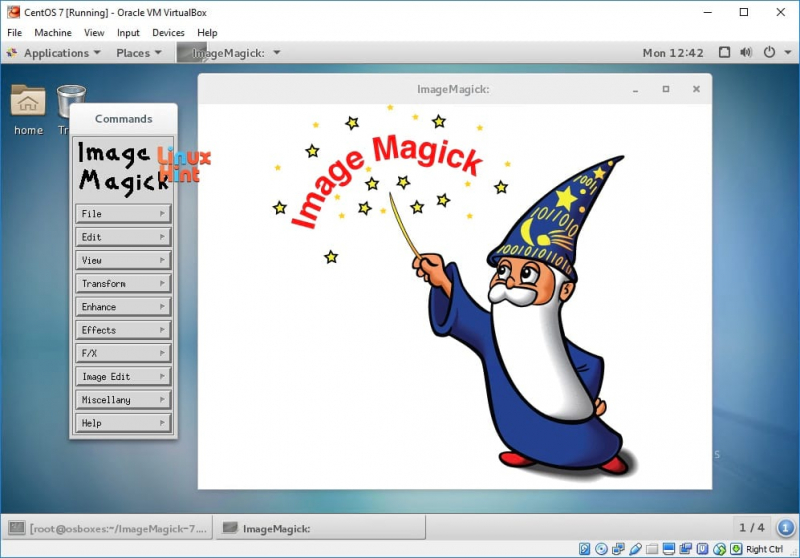 Features of ImageMagick 7
Resize, rotate, crop, flip or trim an image.
Render portions of an image invisible.
Add shapes or text to an image.
Add a border or frame to an image.
Blur, sharpen, threshold, or tint an image.
Create a GIF animation sequence from a group of images.
Insert descriptive or artistic text in an image.
Describe the format and attributes of an image.
Overlap one image over another.
Juxtapose image thumbnails on an image canvas.
System Requirements
Supported OS: Windows 7/8/10
Free Hard Disk Space: 200 MB or more