Free Download Dropbox 105 - Free service that lets you take all your videos, photos and documents anywhere and share them easily
Overview of Dropbox 105: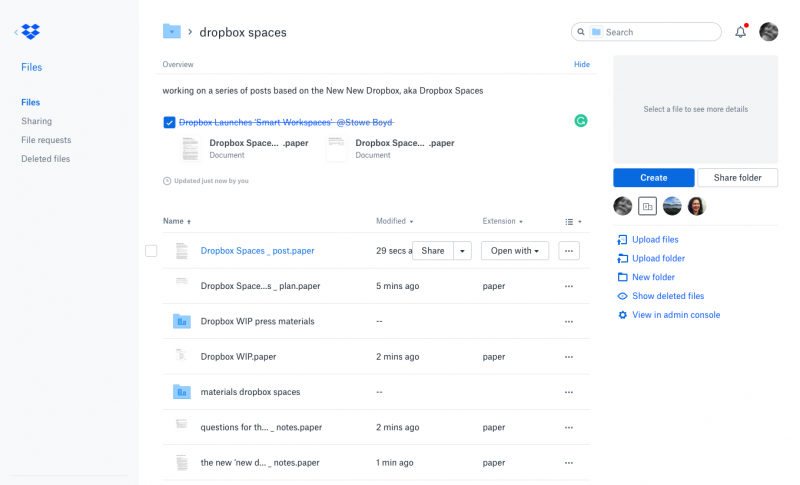 Dropbox is a free service that lets you bring all your videos, photos and docs anywhere and share them easily. This means that any file you save to your Dropbox will automatically save to all your computers, phones and even the Dropbox website. The program also makes it super easy to share with others, whether you're a student or professional, parent or grandparent. Even if you accidentally spill a latte on your laptop, have no fear!
You can relax knowing that Dropbox always has you covered, and none of your stuff will ever be lost. The application works just like any other folder on your computer, but with a few differences. Any files or folders inside Dropbox will get synchronized to Dropbox's servers and any other computer linked to your account.
Ability to synchronize between cloud and local computer:
Once installed, any file you drop into your Dropbox folder will synchronize and be available on any other computer you've installed Dropbox on, as well as from the web. Also, any changes you make to files in your Dropbox will sync to your other computers, instantly.
A handy Dropbox feature is the ability to undelete files or pull up any previous versions of it.
File sharing and security:
You can also share files and folders with whomever you choose, whether it be music with buddies, docs with colleagues or photos with grandma, even if they're not Dropbox users.
We obsess over speed, and it shows. Dropbox is very smart about the way it handles files. For example, if you make a change to a huge file, dropbox will only update the piece of the file that changed.
All files are transported over SSL and encrypted using AES-256 (banks use this too).
Features of Dropbox:
256-bit AES encryption security
Any device accessibility
Automatic organization and back-up
Automatic updates
Efficient syncing
File sharing
File storage
Large file sharing
Manually set bandwidths
Offline access
Online back-up and file recovery
Preview and download
Simple link-sharing via email, chat or text message.
System Requirements:
OS: Windows 7/8/10
Processor: Pentium IV or higher
RAM: 1 GB RAM (2 GB recommended)
Free Hard Disk Space: 200 MB or more.