Free Download Autorun Organizer 5 - Manages startup items and autoruns in order to speed boot up times and Windows performance
Overview of Autorun Organizer 5:
Every time you start up your computer system, there are many other programs that automatically launch with it. However, most of them are unnecessary applications or programs. Therefore, it makes users spend a lot of time having to spend time booting the computer. Therefore, the Autorun Organizer tool has been designed to help users solve this problem.
Autorun Organizer is a reliable start up checker that enables you to view and manage the programs that automatically run when your operating system starts. You may view the programs' properties, as well as modify their running schedule. The application enables you to manage the autorun priorities, as well as enable or disable specified programs.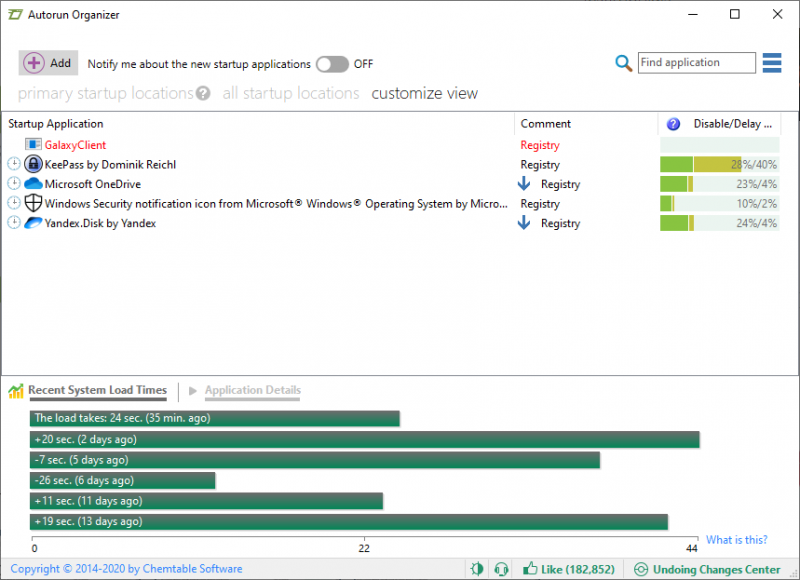 Main features of Autorun Organizer
Turns on and off auto-run components.
Removes autorun elements.
Batch processing of records run automatically.
Automatic control of logs is disabled.
Pause programs (not available in Windows XP).
Display a visual Windows boot time chart.
Checks for viruses that start up via VirusTotal (more than 60 antivirus programs).
Notifies you of new entries in the autostart list on Windows.
Quick search.
Detect large data records automatically.
System Requirements
Supported OS: Windows 7/8/10
Free Hard Disk Space: 200 MB or more