Free Download Google Backup and Sync 3 - The new backup tool can replace both Google Photos and Google Drive on cross-platform computers
Overview of Google Backup and Sync 3:
Google Backup and Sync is a new sync and backup application from the giant Google. Backup and Sync for Windows will help you to backup and sync data from Google Drive and Google Photos to your computer quickly and conveniently. Backup and Sync for Windows is a simple, fast and reliable method to secure important files and photos. This new tool completely replaces Google Photos Desktop Uploader and Drive for Mac, Windows computers.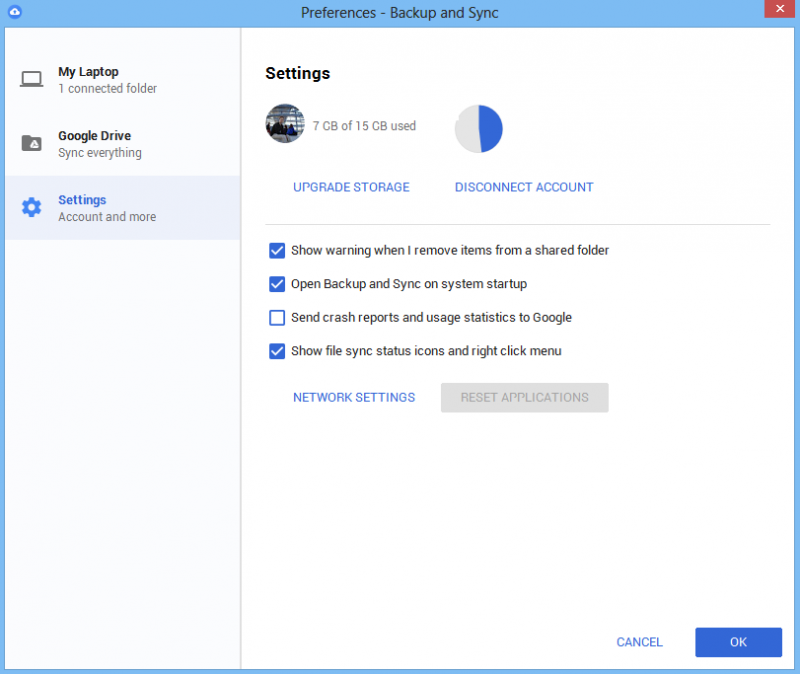 With Backup and Sync, you can upload and store files from any folder on your computer, camera or SD memory card to the cloud. From there, you can access data on your smartphone, tablet or computer through Google Drive, as well as photos and videos on Google Photos. All you need to do is select the folder you want to backup, Backup and Sync will complete the rest.
Features of Google Backup and Sync
Easily get your stuff in Drive. Drag one or hundreds of files into the Drive folder on your computer and they'll always be available at drive.google.com, on the mobile app, and wherever you install Drive.
Access what you need, wherever you go. Get apps for Android and iOS on your mobile phone and tablet, then get to everything you keep in Drive from wherever you are.
Create something. Google Docs, Sheets, and Slides are built in to Drive. Whip up a grocery list, plan an event in a spreadsheet, or put together a presentation for your history class on your own or with others.
Safe, secure, shareable. No matter what happens to your devices, your files are safely stored in Google Drive. And everything you upload to or create in Drive belongs to you and is automatically set to private, unless you decide to share.
Google Docs, Sheets, and Slides automatically save and track every change you make, forever. You can also look back as far as 30 days on other file types, making it easy to see who has made changes and restore previous versions.
System Requirements:
Supported OS: Windows 7/8/10
Free Hard Disk Space: 300 MB or more.