Free Download Ashampoo Backup Pro 15 - Gives you all possible storage options, backup single files to entire partitions to a local drive or an online storage
Overview of Ashampoo Backup Pro 15:
Ashampoo Backup Pro 15 takes the fear out of viruses, ransomware, or hardware issues! Experience an easy to use well-designed but powerful backup solution. The new Ashampoo® Backup Pro 15 offers you all possible storage options: Back up single files to entire partitions to local drives or online storage providers. In addition, the program is light on resources, gets out of your way and does all the heavy lifting in the background. Naturally, it can also restore your backups. Ashampoo® Backup Pro 15 even comes with a bootable rescue system to restore your system in the event of major system failure.
Ashampoo Backup Pro 15 features a new handy backup overview that has all the information you need. Find out instantly about recent or upcoming backups and access in-depth details or restore, verify, view, and delete individual archives in a single click. Experience maximum clarity and get the backup management you've always wanted.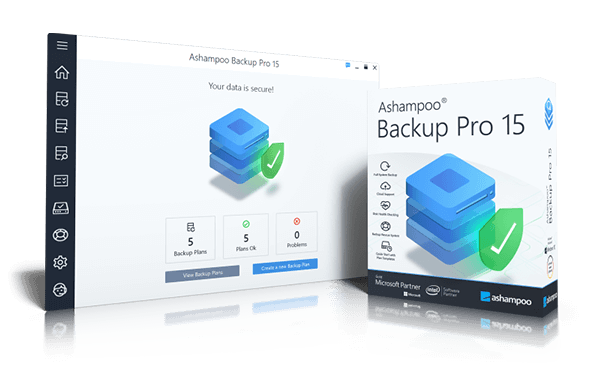 The new details view provides essential information about your backups, like previous and next run as well as save location. Information about file origins and backup type is also included. Even keeping track of multiple backups running in parallel is no longer an issue. And you can also create detailed reports to find out exactly what is going on with each of your plans.
Features of Ashampoo Backup Pro 15:
Well laid out user interface with all important information
Single-click access to all important menus
Presets for ready-to-use backup plans
Handy backup plan overview
Detailed information on each backup
Up-to-date cloud support
Extensive online help and printable PDFs
Better stability, flexibility and performance
Backup Pro 15 Notebook
Full clarity with Backup Viewer.
System Requirements of Ashampoo Backup 2020:
Supported OS: Windows 7/8/8.1/10
Processor: Pentium IV or higher
RAM: 1 GB RAM (2 GB recommended)
Free Hard Disk Space: 100 MB or more.