Free Download IsoBuster Pro 4 - Recover, retrieve and restore files and data from CD, DVD, BD (Blu Ray), HD DVD, Hard Disk, USB, SD, MMC, Zip Drive
Overview of IsoBuster Pro 4:
IsoBuster Pro is a data recovery computer program by Smart Projects (a Belgian company founded in 1995 by Peter Van Hove). As of version 4, it can recover data from damaged file systems or physically damaged disks including optical discs, hard disk drives, USB flash drives and solid state disks. It has the ability to access "deleted" data on multisession optical discs, and allows users to access disc images (including ISO, BIN and NRG) and to extract files in the same way that they would from a ZIP archive. IsoBuster is also often used by law enforcement and data forensics experts.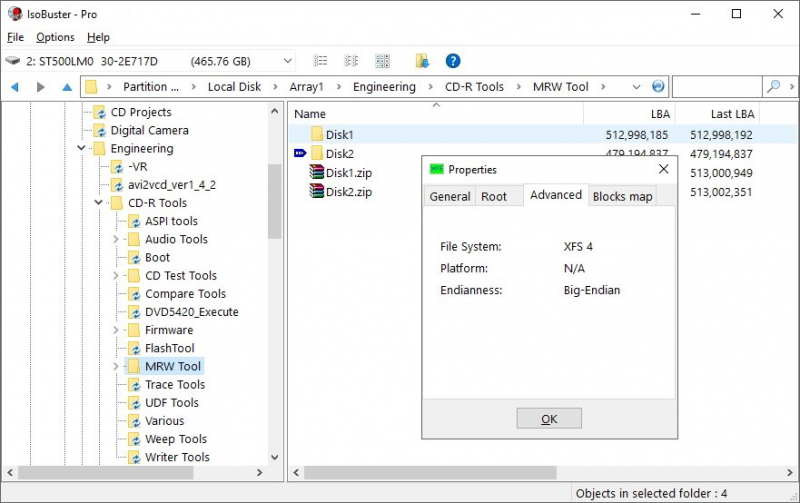 Overview of IsoBuster Pro 4 Features
Creating and opening files, images, standard
Creating and opening files, images, managed
Scanning for missing files and folders
Surface scan to CD, DVD, BD and HD DVD discs
Multi-language support, including the Russian language
Extract from / to CD, DVD, BD and HD DVD discs
View sectors on the CD, DVD, BD and HD DVD discs
Removing the tracks and sessions on CD, DVD, BD and HD DVD discs
Support of virtual sessions inside a single session of physical
Extract from the (S) VCD, CD-i, ISO9660, Joliet, Rock Ridge, UDF file systems
Extract from the HFS (+), IFO / VOB file-systems
Extraction and examination of related Mac files
Removing the Mac binaries
Extract files found based on their signatures
Removing the FAT (12/16/32) files
Technical Details and System Requirements
Supported OS: Windows 7/8/10
Free Hard Disk Space: 20 MB or more