Free Download Atlantis Word Processor 4 - Word processing software, fastest and lightest in the world, designed to easily create documents
Overview of Atlantis Word Processor 4:
Atlantis Word Processor is the world's fastest and lightest Word word processing software designed to easily create documents. It provides various functions and controls for document formatting. The interface is very simple, almost all the functions that are often needed are presented in the toolbar (it looks like Office 2003). A unique feature of this tool is a built-in tabs, allowing you to easily navigate while opening multiple files at the same time.
Atlantis word processor is the simplest word processing engine, it is very small in size (about 5MB), fast and does not require a lot of resources. Atlantis is very intuitive, reliable, super fast, portable, and customizable.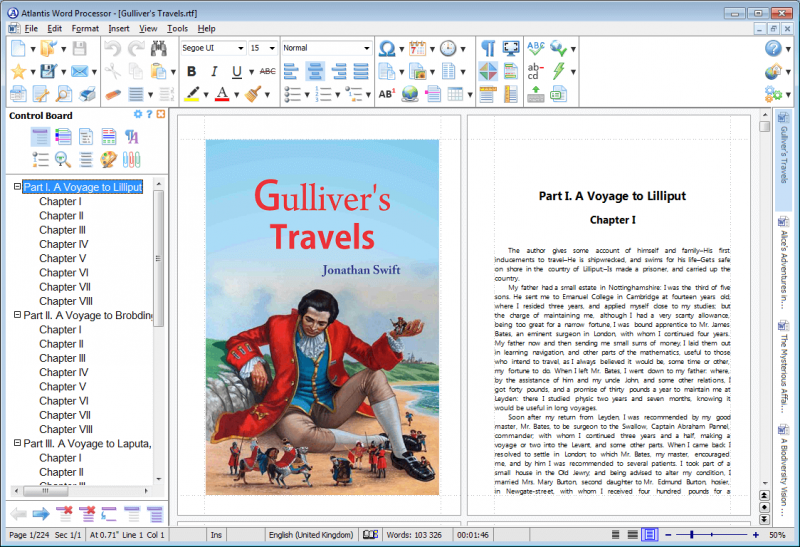 Features of Atlantis Word Processor 4
All text / document formatting tools, and more.
Integrated powerful 256-bit encryption technology
Comprehensive page styles, galleries and graphics
Create professional and compatible documents
Customizable: toolbars, menus, hotkeys, colors, etc.
Full customization and control tabs
Powerful and efficient word processing software
Supports a wide range of word processing tasks
And more.
Technical Details and System Requirements:
Supported OS: Windows 7/8/10
Processor: Pentium IV or higher
RAM: 1 GB RAM (2 GB recommended)
Free Hard Disk Space: 200 MB or more.
New feature of Atlantis Word Processor v4:
This version of Atlantis Word Processor adds support for pasting HTML from the Windows clipboard. You can now copy/paste formatted fragments of Web pages (including pictures, hyperlinks, tables, etc) from a Web browser to your Atlantis documents.
Important note: This version is a free update for the registered users of version 4.x and the owners of the Ultimate license.