Free Download pdfFactory Pro 7 - Provides all the features of pdfFactory and adds bookmarks, task arrangements, letterhead and automated email functions
Overview of pdfFactory Pro 7:
pdfFactory offers award-winning PDF creation features at an affordable price. pdfFactory Pro has all the features of pdfFactory and adds bookmarks, job ordering, letterheads and automated email functions. Only pdfFactory allows printing to paper or PDF without printing twice. Acrobat is not needed for printing.
Increases the convenience of document delivery by having a single PDF that contains material from different sources. Just keep printing documents to pdfFactory and they will automatically be combined. Allows quick, accurate previewing of the PDF, including up to 400% zoom, without saving the file first and without opening Acrobat.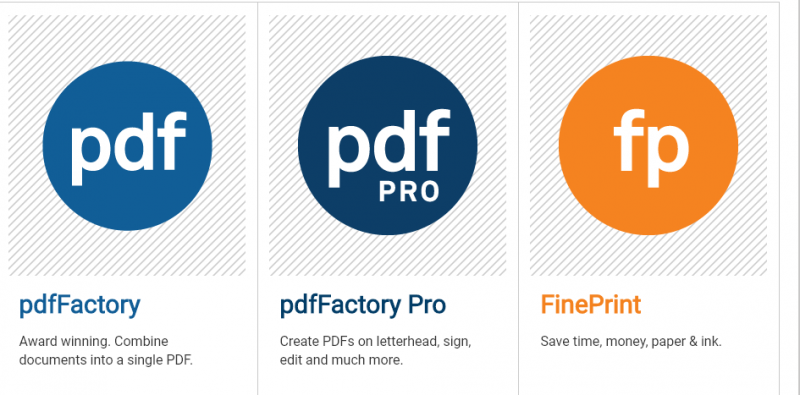 Features of PdfFactory Pro 7
- Create PDF or print to paper
- Combines multiple documents into a single PDF
- Preview
- Protect your PDFs
- Font embedding
- Page insertion and deletion
- Send via email
- AutoSave
- Live URL Links
- Easy server deployment
- Create PDFs on letterhead
- Add page numbering, headers, footers, watermarks
- Bookmarks and Table of Contents
- Integrated Jobs Tab
- Custom Drivers
- Set Initial Acrobat Display Properties.
System Requirements:
Supported OS: Windows XP/7/8/8.1/10
Processor: Pentium IV or higher
RAM: 1 GB RAM
Free Hard Disk Space: 50 MB or more.