Free Download OfficeSuite Premium 4 - Desktop text editor suite including text, spreadsheet and PDF file editor and presentation creation
Overview of OfficeSuite Premium 4:
OfficeSuite name is too familiar to those who use smartphones to read documents. Now mobisystems development company officially launched OfficeSuite version of text editing tools on the computer to compete directly with Microsoft Office. Interested readers are invited to download and try the OfficeSuite 4.80.34981 Premium suite for PC.
OfficeSuite includes an editor for text files, spreadsheets and PDFs, and creates presentations. All applications are equipped with ribbon toolbar and have a simple and modern interface. All settings are one-click away and there are plenty of options to export and save.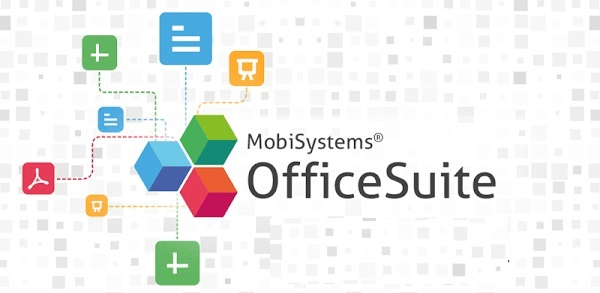 Text and spreadsheet editor presentation maker and PDF reader:
Text editor has basic text formatting and editing features with standard page settings. You can insert images, tables, hyperlinks, and bookmarks into documents and export the results to PDF, print or save to the cloud.
Moving on to presentation creation, he provides simple tools to help you create engaging content with graphics and transitions. The spreadsheet editor also displays a familiar environment with support for all types of charts, a variety of formulas, and functions for processing statistical data.
The PDF editor can use the two-dimensional viewer to display text, allowing you to attach notes, take pictures, and freely draw on the screen. And although the application for reading, not editing capabilities, input PDF documents can be exported to Word, Excel or ePub.
Features and characteristics of OfficeSuite:
Take advantage of real screen sharing and full support for operations between modules and several open documents
Instantly convert and send documents, spreadsheets and presentations in PDF format
Open and save documents in the cloud using Dropbox, Google Drive and OneDrive accounts.
PDF certification and security features, including full support for digital signatures and encryption
Restrict access to OfficeSuite and password protect valuable files using advanced 256-bit encryption.
Some advantages of the Premium version:
Export your PDFs into editable Word, Excel, and ePub files
Print document without watermark
Convert PDF documents without watermarks.
System Requirements:
Supported OS: Windows 7/8/10 (x86/x64)
Processor: Pentium IV or above
RAM: 1 GB RAM
Free Hard Disk Space: 500 MB or more.