Free Download Pixologic ZBrush 2021 - Builds the topology of your model as you sculpt, creating a smooth, even surface for you to add fine details
Overview of Pixologic ZBrush 2021: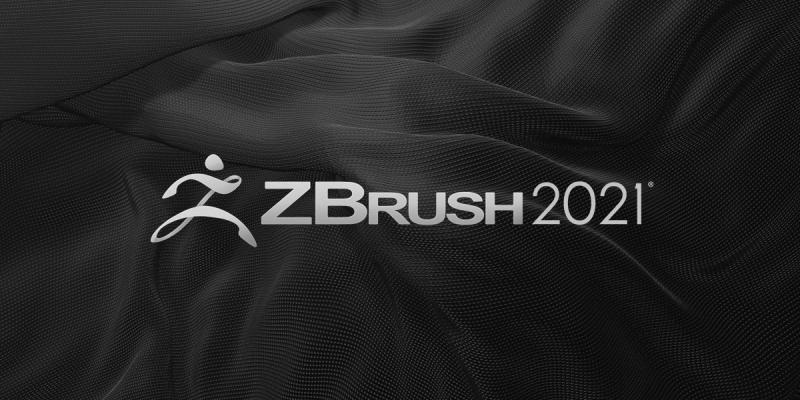 Pixologic ZBrush sets the industry standard for digital sculpting and painting. Its features enable you to use customizable brushes to shape, texture and paint virtual clay in a real-time environment that provides instant feedback. When you use ZBrush you'll be empowered by the same tools employed by film studios, game developers, toy/collectible makers, jewelry designers, automotive/aviation designers, illustrators, advertisers, scientists and other artists the world over. In fact, we have even received an Academy Award for the technology that powers ZBrush.
ZBrush offers an assortment of grid creation tools, ensuring that no matter what you think about it, there is a way to get the perfect base and then take it to the next level. The best known system is explained here. Whether created in ZBrush or imported from elsewhere, once you have your base mesh it is time to start detailing. ZBrush features a robust suite of tools to accomplish this. Those listed below are just the tip of the iceberg.
Graphics rendering:
Whether you are using ZBrush by itself as an illustration tool or as part of a production pipeline for animation, you will at some point want to show your work to others. ZBrush makes this possible through a powerful rendering system called BPR (Best Preview Render).
With UV Master you are able to create very efficient UV's for your model in most cases with a single click. If you need more control over this automatic process there are features that refine where seams will be placed or increase the amount of pixel space given to certain regions of your model.
Features of ZBrush 2021:
Remember Draw Size
Remember Dynamic Mode for Draw Size
Tessimate Geometry
New PolyGroup by Normals Algorithm
Added Draw Transformation Border option to hide transformation border
Increased OBJ Import file size capacity
Increased Output Size for 3D Print Hub
New Snake Hook Brushes for Scultpris Pro
Option to Save Startup Default Material
QuickSaves Can Now be Saved to Any Hard Drive
New Activation and License Management System with Unique Login Support
Create Displacement Maps from the highest subdiv level if HD geometry levels are present
OBJ Import will not accept Color Vertex information
Presets added to Decimation Master.
System Requirements and Technical Details:
- OS: 64-bit editions of Windows Vista or newer.
- CPU: Intel i5/i7/Xeon technology or AMD equivalent.
- RAM: 8 GB required for working with multi-million poly models. (16+ GB preferred.)
- HDD: 100 GB of free hard drive space for ZBrush and its scratch disk. (SSD drive highly recommended.)
- Pen Tablet: Wacom or Wacom compatible. (WinTab API.)
- Monitor: 1920x1080 monitor resolution or higher with 32-bit color.
- Video card: Most cards manufactured 2008 or newer. Must support OpenGL 3.3 or higher.
In short, ZBrush is an art tool created by artists, for artists. It allows you to create models and illustrations limited only by your imagination, at a speed that allows you to stand out in today's fast paced industry.