Free Download FastKeys 4 - A powerful automation software that helps you configure programs to start different activities on your computer
Overview of FastKeys 4:
FastKeys is a tool that helps you create shortcuts, acronyms or mouse gestures to quickly perform a certain task on the system. User can specify mouse gestures to increase the performance of tasks on the computer. Besides, it also supports Text Expander feature that allows you to replace a common string with an acronym.
FastKeys allows users to create and define combinations of keyboard shortcuts and mouse actions to increase productivity and efficiency of tasks on the computer, especially with repeated actions on the system. Users can perform many fully automatic activities such as opening documents, opening folders, opening websites, running commands,...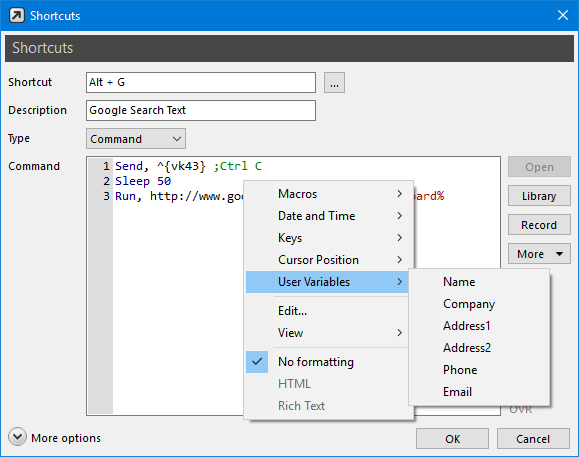 Key features of FastKeys:
- Create, use and manage keyboard shortcuts effectively
- Supports many operations on the operating system
- Regulation of mouse actions
- Auto-complete words, support abbreviations
- Improve work productivity.
System Requirements for FastKeys
Supported OS: Windows 7/8/10
Free Hard Disk Space: 100 MB or more