Free Download Adobe Photoshop Lightroom 4 - Image processing organization software and image processing software developed by Adobe Systems for Windows
Overview of Adobe Photoshop Lightroom 4:
Adobe Photoshop Lightroom is a popular, easy-to-use application for image editing with advanced tools. Lightroom is a simplified version of the popular photo software, Photoshop specializing in digital photo management. The program offers a variety of tools to correct, enhance, and share your images.
Create professional images
With Lightroom for PC you can make adjustments to basic photography levels and work with almost any digital image format. This tool allows you to create and share albums and photo books to print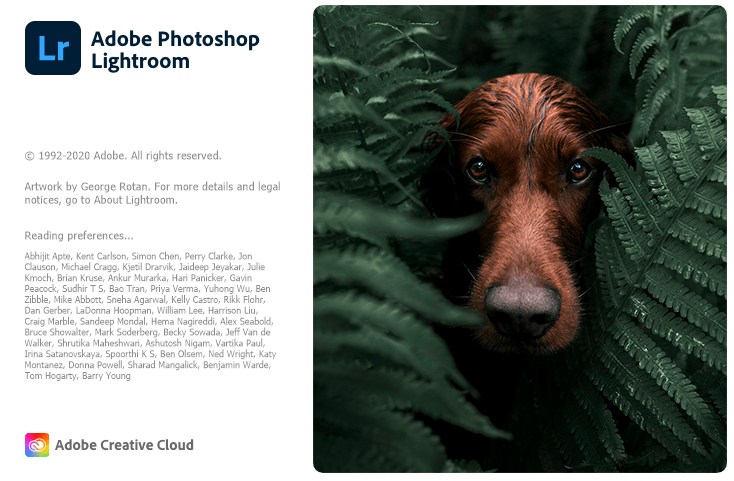 Automatic editing
Adobe Photoshop Lightroom is a good option for anyone who wants a simple tool for editing photos without having to deal with an excess of complex design or drawing features. If you want to quickly enhance your images, you can utilize automatic editing.
Regardless of if you're a professional or just starting out, you'll be able to navigate the tools and features that this program has to offer, as long as you're familiar with Adobe. It offers you the ability to use your mouse to easily tune images while you're also able to use your mouse for more advanced settings. Either way, the final product is impressive.
When you choose to use the auto button, the results are fairly inconsistent. The program is good at fixing underexposed images, though it's sometimes over-corrected and too HDR. That said, it's useful for those who need to edit an image quickly.
Features of Adobe Photoshop Lightroom CC 2020
The interface is very attractive and friendly
View, manage and organize images in a graphical environment and beautiful
perform a variety of editing actions to improve the color, brightness, contrast, noise, size and Pictures
editing a variety of video formats commonly used as a nondestructive and without altering the original file
Ability to print images at full settings
Ability to create image gallery and use it on the web
Advanced search and detailed images
View images as a slideshow with support for video files
coordination and integration with Photoshop
System Requirements for Adobe Photoshop Lightroom
OS: Microsoft Windows 10* with 64-bit support (Version 1803 or later)
CPU: Intel® or AMD processor with 64-bit support; 2 GHz or faster processor
Memory: 4 GB of RAM (8 GB recommended)
Space: 2 GB of available hard-disk space for program installation
Display: 1024 x 768 display
GPU: AMD: Radeon GPU with DirectX 12 support./Intel: Skylake or newer GPU with DirectX 12 support / NVIDIA: GPU with DirectX 12 support.
GPU VRAM: 1 GB Video RAM (VRAM). 2 GB of dedicated VRAM (4 GB recommended) for large, high-resolution monitors, such as 4K- and 5K-resolution monitors.