Free Download Avast Premium Security 21 - Antivirus software provides complete online protection for all your computers, phones and tablets
Overview of Avast Premium Security 21: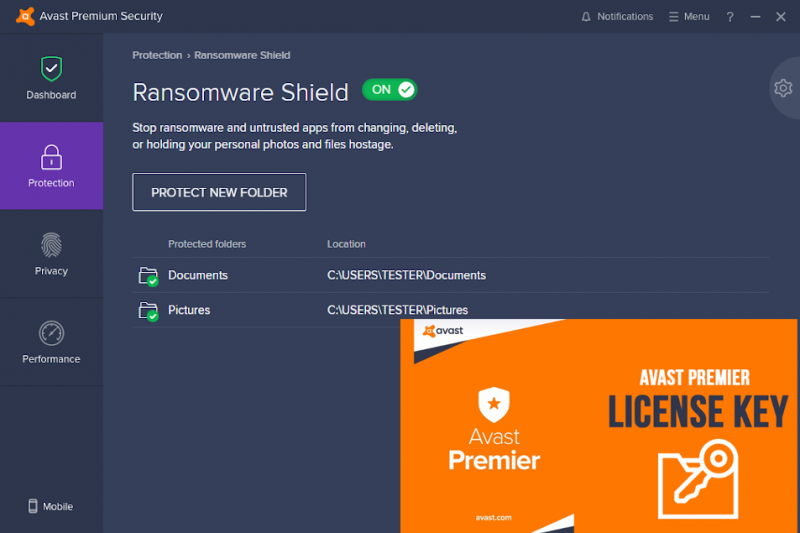 Avast Premium Security 2020 v20.9.2437 is more than just antivirus, provides complete online protection for all of your computers, phones, and tablets. The software has custom features for PC, Mac, Android, and iPhone/iPad secure your devices where it's needed most. Single - and Multi-Device options let you choose the protection that works best for you.
Protection against all threats:
Avast Premium Security protects against all online threats, including spoofed websites and ransomware. Complemented by SafeZone technology, it creates an isolated virtual desktop, invisible to any possible attacker, where you can do your online shopping and banking securely.
The Avast award-winning and certified antivirus engine and shields stop even previously unknown threats - for peace of mind when you chat or spend time on Facebook, Twitter, or other websites.
The silent firewall stops hackers and other unauthorized entry attempts to your PC, to keep your data where it belongs - safe and sound.
Features of Avast Premier Antivirus 2020:
Advanced antivirus. Blocks viruses, spyware, and other malware in real-time.
Web Shield. Blocks dangerous downloads and websites.
Wi-Fi Inspector. Detects weaknesses in both your home Wi-Fi network and public networks.
Real Site. Prevents you from visiting fake sites designed to steal passwords and money.
Sandbox. Lets you open suspicious files in a safe environment to protect your PC.
Advanced Firewall. Monitors and controls what goes in and out of your computer.
Ransomware Shield. Prevents ransomware from harming any files in your protected folders.
Sensitive Data Shield. Stops spyware from accessing sensitive documents on your computer.
Webcam Shield. Blocks untrusted apps from accessing your webcam.
Data Shredder. Helps you permanently delete sensitive files so they can't be recovered.
Automatic Software Updater. Updates the most popular apps on your PC to help plug security holes.
Passive Mode. Lets you safely use another antivirus on your PC alongside Avast Premium Security.
Do Not Disturb Mode. Silences notifications from Windows, other apps, and even our own Avast apps.
Real-time updates. Pushes security updates to you so you always have our best protection.
System Requirements and Technical Details
Supported OS: Windows XP/7/8/8.1/10
Processor: Pentium IV or higher
RAM: 1 GB
Free Hard Disk Space: 2 GB.