Free Download Renee PassNow Pro 2020 - Recover lost system passwords and other data that has been corrupt or inaccessible in the event of a system failure
Overview of Renee PassNow Pro 2020: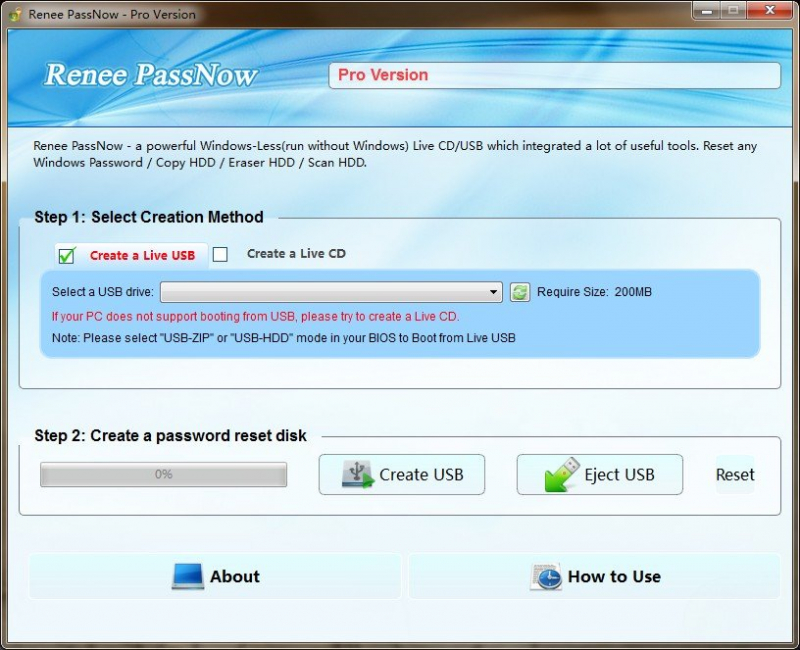 Renee PassNow is a piece of software designed to help users easily recover their lost system passwords and other data that has been corrupted or which cannot be accessed in the event of a system failure. One thing that should be noted right from the start is the fact that the application has been designed mainly for users who already posses some computer knowledge, as it requires the creation of a live CD/DVD or USB drive, as well as booting up the system from it. The tool can create a live medium for data recovery with only a few mouse clicks, as it can automatically recognize the inserted discs or USB drives.
The program comes with support for a variety of recovery options, allowing users not only to reset their lost passwords, but also to retrieve data lost during a system failure. The application can also be used to reset BIOS passwords, a feature quite useful when users need to make changes there but cannot access BIOS due to forgotten login credentials.
Features of Renee PassNow Pro:
Reset Windows Password: Easily reset any Windows administrator or user's account passwords on Windows system
Clone Hard Drive: Disk management solutions for partition/disk cloning. Creating an image allows you to easily back up your entire computer, of a computer's entire software configuration.
Privacy & Security: Erase all data on hard and USB drives completely, excluding any possibility of future recovery of deleted files.
Bootable Rescue CD/USB: Boot up any crashed computer with bootable CD/USB and integrated the new USB boot technology which supports almost all the USB drives. It can fix Windows boot failure in 4 simple steps in 5 minutes.
Non-Windows environment: All functions work under Non-Windows environment and runs independently, it is based on Linux & Windows PE system.
System Requirements
Supported OS: Windows 7/8/10
Processor: Pentium IV or higher
RAM: 1 GB RAM (2 GB recommended)
Free Hard Disk Space: 100 MB or more.