Free Download Global Mapper 22 - The GIS application provides access to a multitude of spatial datasets for GIS professionals
Overview of Global Mapper 22:
Global Mapper is an affordable and easy-to-use GIS application that offers access to an unparalleled variety of spatial datasets and provides just the right level of functionality to satisfy both experienced GIS professionals and beginning users. Global Mapper continues to cause a stir in the worldwide geospatial community. From its humble beginnings as a simple data viewing utility, it has evolved into a major player in the GIS software industry boasting an unrivalled collection of data creating, editing, rendering, and analysis tools at an affordable price, right out of the box. Global Mapper is helping to expand access to GIS technology by dismantling the cost and usability barriers inherent in traditional GIS applications.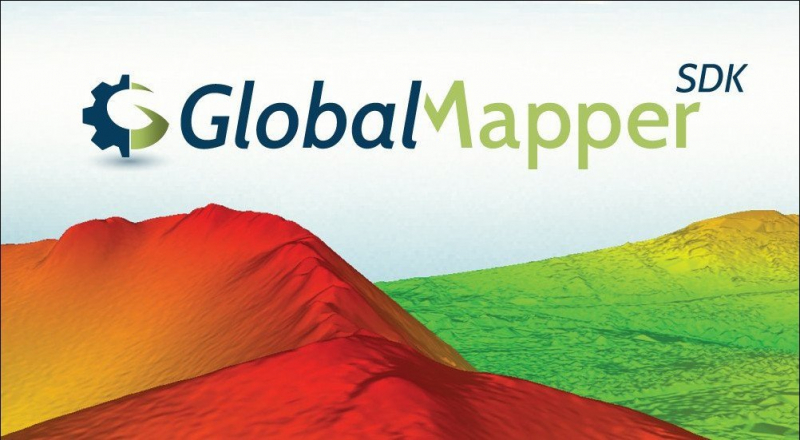 Terrain Analysis and 3D Data Processing:
Global Mapper's out-of-the-box analysis functions include view shed and line-of site modeling, watershed delineation, volume measurement and cut and fill optimization, raster calculation, customized gridding and terrain creation, contour generation, and much more. Complementing this core functionality, the optional LiDAR Module provides a wide array of point cloud processing tools including automatic point classification, feature extraction, and the powerful Pixels-to-Points tool for photogrammetric point cloud creation.
Global Mapper includes a complete suite of raster and vector data creation and editing functions offering everything from simple and intuitive drawing to image rectification and vectorization. Global Mapper The software also includes numerous attribute editing functions as well as intuitive data display and thematic mapping capabilities.
Features of Global Mapper 22:
Low-cost and easy-to-use GIS
Supports more than 300 spatial data formats
Offers a complete suite of data creation and editing tools
Provides cutting-edge 3D visualization and analysis capability
Unmatched technical support
Extensive Format Support
Global Mapper is more than just a utility; it offers a surprisingly extensive collection of analysis and data processing tools in a truly affordable package. Providing support for virtually every known spatial file format as well as direct access to common spatial databases, this remarkable application can read, write, and analyze virtually all spatial data.
Technical Details and System Requirements:
Supported OS: Windows 10 / Windows 8.1 /Windows 7
Processor: Multi core Intel Series or above, Xeon or AMD equivalent
RAM: 4GB (8GB or more recommended)
Free Hard Disk Space: 1GB or more recommended.