Free Download AnyDesk 6 - Remotely accessing a computer, enabling you to work with various files and documents from afar
Overview of AnyDesk 6:
AnyDesk is the perfect solution to access different systems remotely over the network. You can connect to multiple computers at the same time and manage their data. Due to the very simple user interface provided to this software, any user can easily communicate with its space and be informed of its various features in no time. You can access information stored on your other systems without having to download it. Doing so will ensure your security and also improve data access speed and time.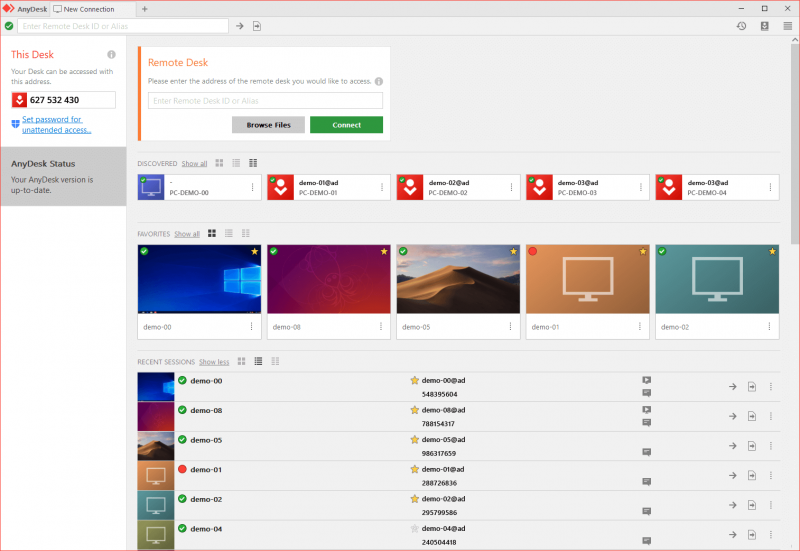 Although you cannot exchange different files using this software, you can paste copied data into your Clipboard into other systems and also if you have taken screenshots from other systems. You can have it in your system and save it in PNG format. Additionally, an unattended connection is supported, allowing you to connect to the system you want without having to allow access from another system. Of course, to use this feature, you must set a password so that not everyone can access your system. For each user connection, you can grant the necessary permissions or disable them.
Features of AnyDesk:
AnyDesk supports one-way connection.
Suitable user interface for beginners
Simultaneous connection with many different systems
Ability to copy Clipboard on different systems
System Requirements and Technical Details:
Supported OS: Windows 7/8/10
Free Hard Disk Space: 200 MB or more.