Free Download Sandboxie 5 - Helps you browse the Web safely while keeping all of the browser functions for active and dynamic content
Overview of Sandboxie 5:
Sandboxie does the job of a virtualization engine and runs any program you may have in an isolated space so that no changes are made to the file system or to the computer in general. If any change is to be detected, the program reacts and isolates it in order to delete it later on. Put this app to use whenever you visit dangerous websites.
Control web browsing:
All cookies, temporary files and the browsing history will be trapped inside the sandbox. And the last advantage comes from the fact that the registry won't become cluttered so fast, as everything gets wiped out after a restart.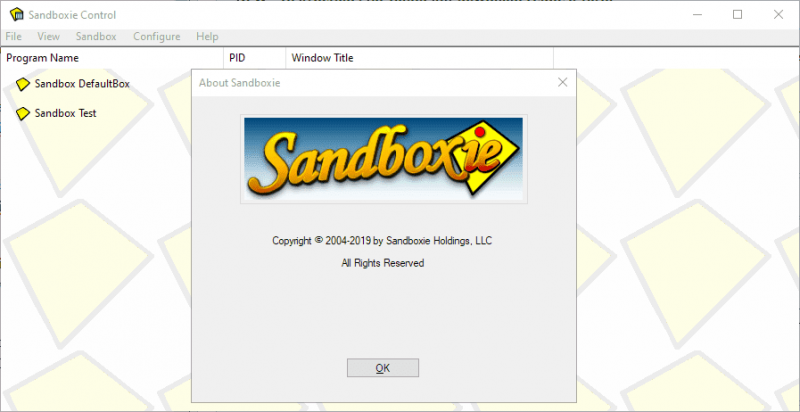 This application provides you with a controlled and isolated environment on your computer that will allow you to run the new applications without fearing them to harm your computer.
Who should use Sandboxie:
It is appropriate for use in cases where you are not aware of the developer of the new applications and software, and you might be fearful about the spying nature of the software or unaware about its ability to harm your computer. It can create a specialized virtual environment for your computer where you won't face any hitches while running a particular program.
The default configuration settings of Sandboxie provide you with enough room to work with this application as an average user. However, if you are an advanced user, you can even manage to configure the settings of this program on your own.
Features of Sandboxie:
Secure Web Browsing: Run your web browser in Sandboxie preventing any malicious software downloaded by the browser from harming your machine
Enhanced Privacy: Keep browsing history, cookies and cached temporary files in the sandbox not on your machine
Safe Social Networking: Click on Twitter links and Facebook updates without the fear of social networking worms infecting your machine
Secure e-mail: Viruses and other malicious software that might be hiding in your e-mail attachments can't break out of the sandbox and infect your machine
Keep your system running smoothly: Prevent wear-and-tear in Windows by installing software in the isolated container.
Sandboxie provides you with a safe virtual environment to deal with the new applications and the applications with a potential threat to damage your computer.