Free Download Adobe Audition 2020 v13 - Professional audio workstation create, mix, and design sound effects with the industry's best digital audio editing
Overview of Adobe Audition 2020 v13: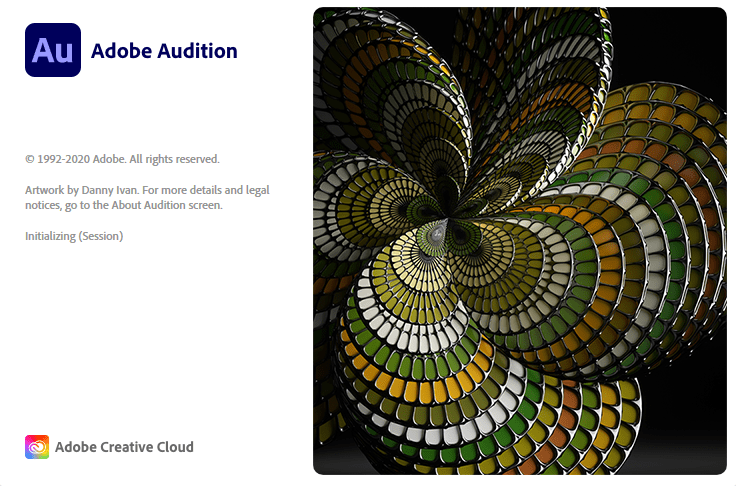 Adobe Audition is a professional audio workstation. Create, mix, and design sound effects with the industry's best digital audio editing software. Audition is a comprehensive toolset that includes multitrack, waveform, and spectral display for creating, mixing, editing, and restoring audio content. This powerful audio workstation is designed to accelerate video production workflows and audio finishing and deliver a polished mix with pristine sound.
What is Audition
Meet the industry's best audio cleanup, restoration, and precision editing tool for video, podcasting, and sound effect design.
This step-by-step tutorial guides you through the robust audio toolkit that is Adobe Audition, including its seamless workflow with Adobe Premiere Pro.
Add oomph to your audio. Adobe Audition use the Essential Sound panel to achieve professional-quality audio even if you're not a professionalLearn the basic steps to record, mix, and export audio content for a podcast or any other audio project..
Easily and automatically rearrange any song to fit any duration with Remix in Audition.
Get best practices for fixing audio, including how to use the spectral frequency display, Diagnostics panel, effects, and more.
Overview of Adobe Audition CC 2020 Features:
Record, edit, and integrate music clips
Add oomph to your audio
Create a podcast
DeReverb & DeNoise effects
On-clip gain control and waveform scaling
Effects and presets migration
Improved multitrack performance
Add album art in MP3 files
Support for Mackie HUI devices
Visual keyboard shortcut editor
Multichannel audio workflows
Direct export from Audition with Media Encoder
Remixing and adjusting song duration
Pitch Bender and Pitch Shifter effects
Click/Pop Eliminator and DeClicker effects.
System Requirements:
Processor: Multicore processor with 64-bit support
Operating system: Microsoft® Windows 10 (64 bit) version 1703 or higher.
RAM: 4GB of RAM
Hard disk space: 4GB of available hard-disk space for installation; plus additional free space required during installation (cannot install on removable flash storage devices)
Monitor resolution: 1920x1080 or larger display
OpenGL: OpenGL 2.0 capable system
Sound card: Sound card compatible with ASIO protocol, WASAPI, or Microsoft WDM/MME
Control surface support : USB interface and/or MIDI interface may be required for external control surface support (see manufacturer's specifications for your device)
CD burning: Optical drive is used for CD burning (optional).